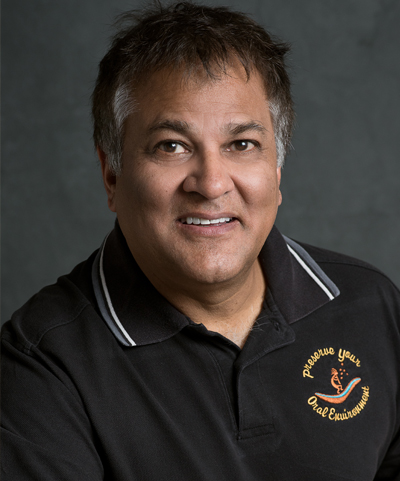 Dr. Naresh Garach
Family Dentist, D.D.S
I obtained my dental degree in 1986 from the University Of Western Ontario.  Shortly thereafter, I first worked in Toronto as an associate, until I was introduced to the Kitchener/Waterloo area in 1990.   Deciding this was a wonderful area to reside and raise a family,  I opened the clinic in June of 1990.
 Our practice is built on treating patients the same way we would want to be treated providing dentistry in a relaxing and comfortable environment. I enjoy the creativity and engineering aspects of dentistry, but over the years, I'd have to say my favorite thing about being a dentist is the relationships developed with my patients and team members. Outside the office, it's all about family time!  We enjoy music, art, nature and hiking!
I am a member of the ODA (Ontario Dental Association) and regularly attend the Toronto Crown and Bridge Study club, where dental professionals meet to discuss advances in procedures and technology.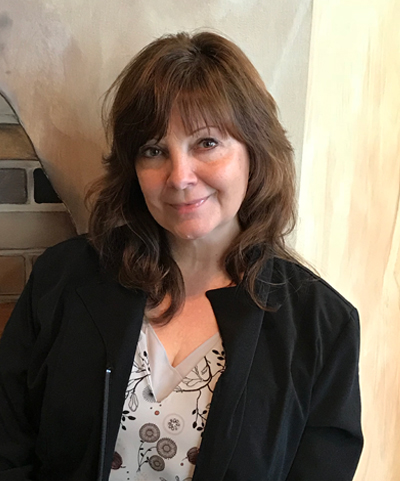 Vicky
CPDA, CDR
I have been employed at Victoria Westmount Dental for over 25 years now. Working first as an assistant, receptionist and now behind the scenes as the Office / Hygiene Co-Ordinator.
Over the years I would have to say the most rewarding in my career is the many compliments patients have made about the office staff and Dr. Garach's gentle -dental care and work ethic.
Our goal is to make sure our patients attitudes about their dental health and dental care experience will be a positive one. I am dedicated in my family life and enjoy skiing, golf, oil painting, martial arts and meditation.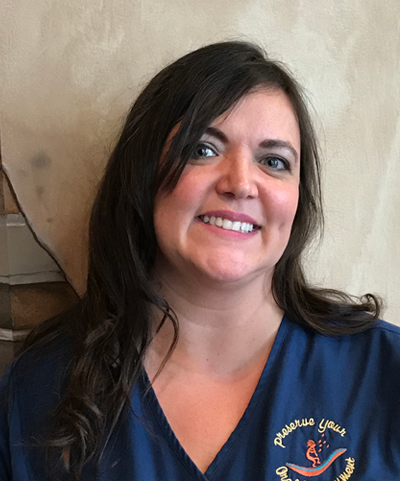 Thea
CDR
I joined Victoria Westmount Dental in January of 2000. I was born and raised in K/W, and I graduated and worked as a Pharmacy Technician for a few years until becoming a Certified Dental Receptionist in 1997.
I really enjoy getting to know each patient personally and administering care that is tailored to each individual need. I have great respect for the care that patients receive here from Dr. Garach and the staff.
When not managing the day to day activities of the office , I am at home enjoying my family life, cooking, fitness and travel.
Jenn
RDH
I joined the Victoria Westmount Dental Team in August of 2017, shorty after moving to the area. Prior to this, I worked in the Niagara Region where I was born and raised. I have been a Registered Dental Hygienist since graduating in October of 2010 and look forward to continuing my career here with the Victoria Westmount Dental Team. It is always personally exciting to see patients overcome any obstacles (big or small) in order to improve their overall oral/systemic health, and even more rewarding to help aid in the process.
I am proud to be part of a team who share that same passion. When not working I enjoy spending time with those close to me such as my family and friends, along with my dog. I love cottaging, boating, fishing, baking and listening to music.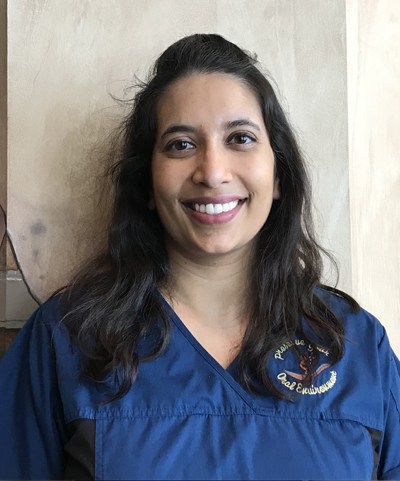 Nadia
CDA, Level 2
I have been employed at Victoria Westmount since March of 2007. I was born and raised in K/W , graduating in 2007 with my CDA Level 2 Diploma.
I enjoy assisting Dr. Garach, and I am responsible for co-ordinating patient treatment, managing the sterilization bay and the ordering of supplies.
What I enjoy most about my profession is the interaction with our patients. Creating a caring, safe and positive environment are my number one priorities.
I am actively involved in my family life, love meeting people and like to travel.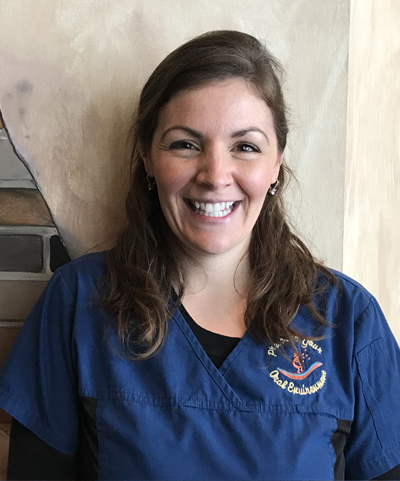 Paula
RDH
I have been working in the dental field since 2002 and joined Victoria Westmount Dental in 2012. My passion in dentistry has allowed me to be proficient in several different positions from receptionist, dental assistant and now as a dental hygienist.
I love the caring and educational aspects of my profession and working with the friendly and professional team members at Victoria Westmount Dental.
I enjoy learning and take continuing education courses when ever the opportunity arises and like to pass on valuable information and tips to my patients to increase their dental knowledge and health.
My patients comfort is extremely important to me and I make every effort to ensure that their experience is a pleasant one.
When not at work I enjoy time at home with my family, cooking, running and nature.